Trump demands Obama testimony in probe of Russia investigation
President Donald Trump on Thursday called on his allies in the United States Senate to call former President Barack Obama to testify in a probe into the origins of the Russia investigation, a demand that was answered with a warning from those same allies: "Be careful what you wish for."
Senate Judiciary Committee Chairman Lindsey Graham, a Republican from South Carolina and one of Trump's most loyal allies in the US Congress, said on Thursday that his committee is opening a wide-ranging investigation into the probe by Special Counsel Robert Mueller into Russian meddling in the 2016 presidential election, but Graham downplayed the idea of calling Obama to testify before the committee.
"I am greatly concerned about the precedent that would be set by calling a former president for oversight,″ Graham said. "No president is above the law. However, the presidency has executive privilege claims against other branches of government.″
"I understand President Trump's frustration, but be careful what you wish for," he warned the president in an interview with Politico. "Just be careful what you wish for."
Trump and his Republican allies have in recent days been pushing to reframe the Russia investigation as a "deep state" plot to sabotage his administration, setting the stage for a fresh onslaught of attacks on past and present Democratic officials and law enforcement leaders. Trump has taken to calling the investigation "the greatest political crime in the history of our country".
In an interview with Fox Business aired on Thursday, he moved further to lay the blame on his predecessor and his would-be replacement, current presidential candidate Joe Biden. "The president knew everything," Trump said. "President Obama and Vice President Biden, they knew everything."
If I were a Senator or Congressman, the first person I would call to testify about the biggest political crime and scandal in the history of the USA, by FAR, is former President Obama. He knew EVERYTHING. Do it @LindseyGrahamSC, just do it. No more Mr. Nice Guy. No more talk!

— Donald J. Trump (@realDonaldTrump) May 14, 2020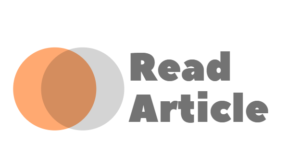 Source: aljazeera.com