NBA News: Stephen A. Smith Says Damian Lillard Needs To Join The Lakers And LeBron If He Wants To Win A Title
On ESPN First Take's ranking of the NBA's "primetime" players, Portland Trail Blazers guard Damian Lillard came in at 9th, in front of Nikola Jokic, Jimmy Butler, and Russell Westbrook — to name just a few.
But his ranking comes in spite of his underwhelming postseason resume. Though Dame has helped Portland make the playoffs many times over the course of his career, he has no Finals appearances to show for it.
According to Stephen A. Smith, that won't change as long as Dame is with the Blazers. Here's what he said on the show yesterday morning after being asked what it would take for him to win a Chip:
"Leave Portland. That's what it would take. He needs to leave Portland, period. I'm not saying anything about him that I did not tell him already, he knows how I feel about him. He knows I think he's big-time, I thought he deserved to be first-team All-NBA last season even ahead of Steph Curry because Steph Curry has hampered by injuries obviously and Damian Lillard guided the Portland Trail Blazers to the Conference Finals and, obviously six consecutive trips to the postseason. This brother is averaging a minimum of 25 a game over the last five seasons. He is an All-Star, he is a big-time shot-maker.

What I would say to you, however, is this: I love him and CJ McCollum together, and they are an elite backcourt. I don't believe the two of them together, based on how the league is constructed, can win a Championship together in Portland. So one of them has got to go for you to acquire great assets for the other to shine without having to share the basketball."
So where should Dame go? Smith seemed pretty sold on the idea of him teaming up with LeBron in Lakerland.
"The Lakers, I would've — could you imagine if LeBron had Damian Lillard to kick the ball out to? LeBron James and Anthony Davis with Damian Lillard to kick the ball out to — who could pull up from 40! Literally 40. That would be something special."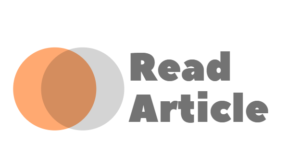 Source: fadeawayworld.net