Melania Trump body language shows why she feels 'no threat' as First Lady
Melania Trump became the First Lady when Donald Trump was inaugurated in 2017. She may have taken on a huge role, but a body language expert explained why she has felt "no threat" in the White House. The expert also revealed why her confidence may help Ivanka Trump, 38.
Melania and Donald Trump tied the knot in January 2005 at a ceremony which took place in Florida.
The couple were already in the limelight due to Donald's celebrity status being a businessman and television personality.
However, the attention on Melania has no doubt grown since she became the First Lady.
In this role, all eyes are on the mother-of-one when she attends events or makes public appearances.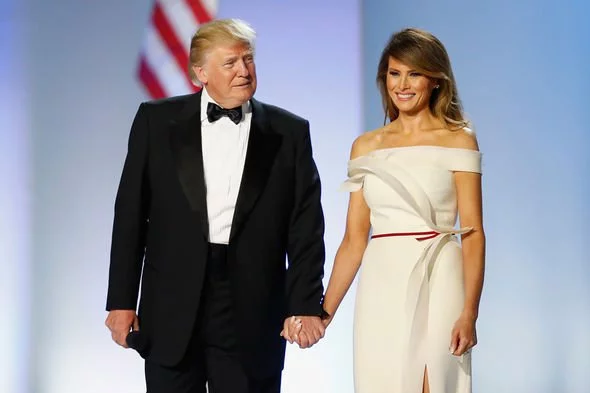 Although she gathers a lot of attention, the former model does not shy away.
She displays a confidence that might have been developed in her previous job as a model.
Melania has made many public appearances with her husband Donald and by herself.
These often include supporting her Be Best initiative which promotes the wellbeing of children and fighting cyberbullying.
When making such outings, she displays confidence body language expert Bruce Durham, of Believingbruce, told Express.co.uk.
He explained: "Melania can hold eye contact, there is very little evidence of what is known as 'self-soothing'.
"She looks straight ahead, all of her limbs look relaxed, her hands are rarely gripped."
Analysing recent pictures of Melania, the expert commented that she is comfortable and a natural in her role.
"She forms no protection over her thoracic area thus she feels no threat as she does not 'shield' herself," Bruce continued.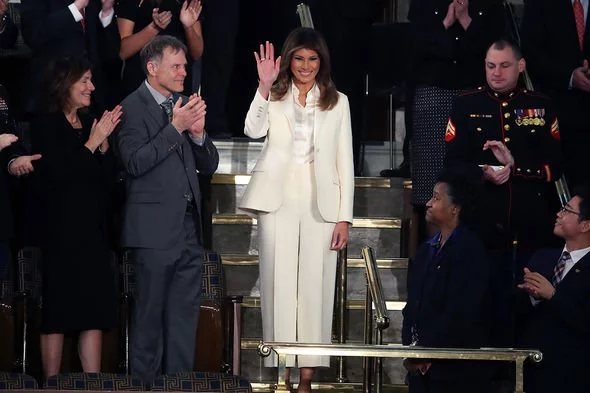 "In one picture, I notice Melania looking ahead, her head slightly tilted, limbs relaxed.
"She is confident in her own skin. From a body language perspective, both her feet are pointing straight ahead."
Melania's confidence suggests she has taken to the role of First Lady easily.
Her step-daughter, Ivanka Trump, will also attend events as a senior political advisor of the President.
The expert explained how Melania's confidence has caused Ivanka to look up to her for guidance.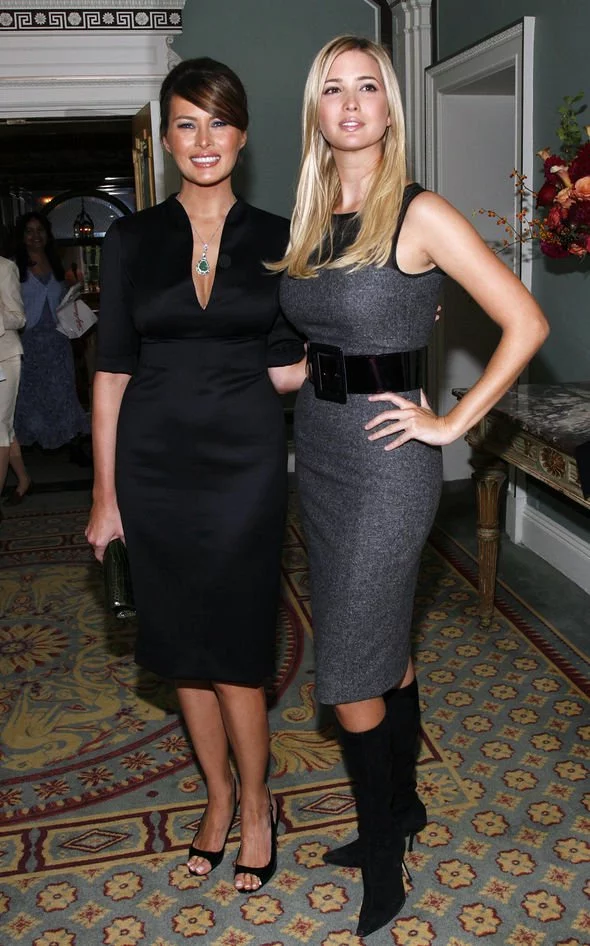 Bruce added: "Ivanka seems to be gradually gaining her own confidence in herself and in the new role she finds herself in, but there is enough evidence to suggest that Melania is actually key to this growth.
"I see typical parent–child behavioural patterns. Ivanka is most definitely on her own journey, but as much as she may want to be 'the boss' as is typical on our journey to adulthood, she 'checks in' quite frequently with Melania.
"She uses Melania as her comfort blanket when she is feeling a little outside of her comfort zone."
Melania Trump: Five facts about the USA's First Lady
Languages
Mum-of-one Melania can speak more languages than any other First Lady before her: English, French, German, Italian, Serbian and of course her mother tongue, Slovenian.
This also makes her the only First Lady whose first language is not English.
Religion
After Jacqueline Kennedy, Melania is the second First Lady who is a practising Catholic.
She met Pope Francis as part of a foreign tour with her husband and stepdaughter Ivanka.
Career
Melania was a successful model, posing for Sports Illustrated, Vanity Fair, Vogue, Harper's Bazaar and GQ.
Her skills aren't confined to print, and she appeared in a commercial for Aflac, an American insurance company, in 2005.
Family
Melania's parents are Amalija Knavs and Viktor Knavs, and the couple live together in Washington.
She has one sister, Ines, who is reported to live in New York and work as an artist.
Charity
On May 7 2018, Melania launched her flagship campaign as First Lady, BE BEST, which The White House describes as "an awareness campaign focused entirely around the well-being of children".
There are three main strands to the initiative: well-being, social media, and opioid abuse.
source: express.co.uk