Bitcoin price spikes over $9,000, but will it hold?
Bitcoin (BTC) has just surged by more than $250 in the last three hours to reclaim the $9,000 price point. Bitcoin is now trading at $9,157—up by four percent since yesterday as a result of a sudden increase in trading volume.
The last month has been a particularly volatile period for Bitcoin. In this time, the cryptocurrency has experienced three major bullish breaks, each of which pushed it confidently over the $9,000 threshold. However, a downtrend that began last week eventually curbed this price action, sending Bitcoin plummeting back to as low as $8,691, before hovering just below $9,000 for the last three days.
As always, it remains unclear what the main drivers were behind today's bullish momentum, but there are a couple of potential candidates. Later today, American multinational investment bank Goldman Sachs is scheduled to hold a conference call with investors where it will discuss macro-economic and financial trends. The title of the discussion is "US Economic Outlook & Implications of Current Policies for Inflation, Gold and Bitcoin," and may act to improve awareness of Bitcoin among high net worth and institutional investors.
However, the slides do not look so promising. They claim that Bitcoin is not an asset class and that it is a conduit for illegal activity.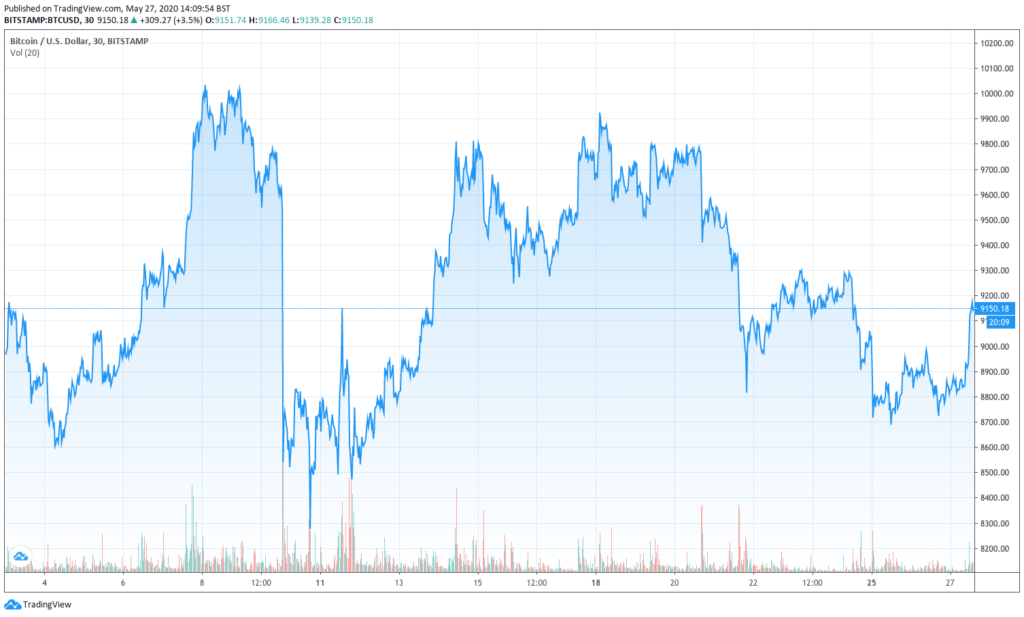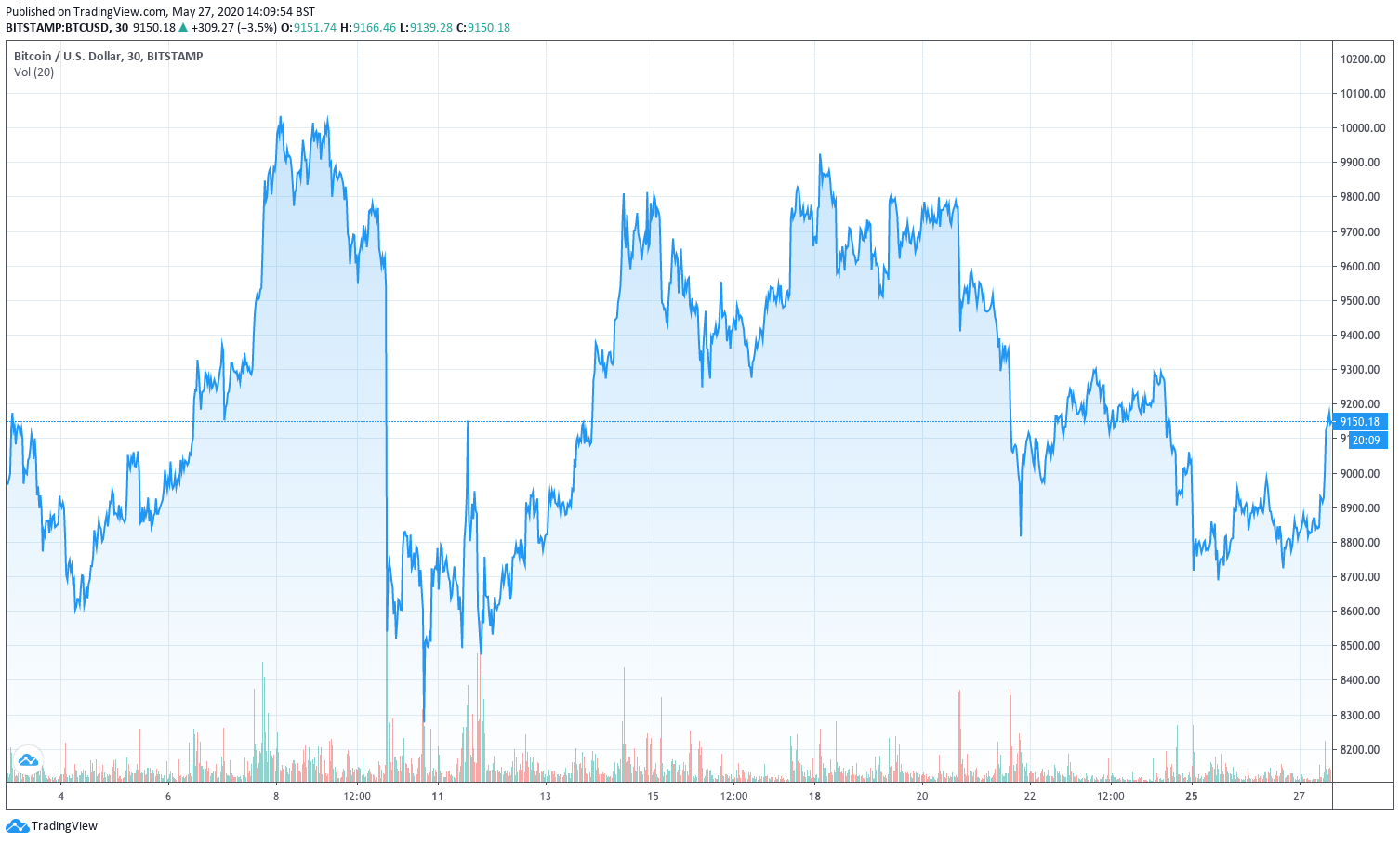 Beyond this, Bitcoin lost almost 20% of its value in the two months following its second block reward halving back in July 2017. However, two weeks after the third halving event, Bitcoin is now trading at three percent above its peak price on the day of the halving.
Overall, Bitcoin is now up 5.1% in the last year and 18.1% in the last 30 days, but is still down 3.5% this week.
Yet sentiment about Bitcoin is down, the number of tweets about Bitcoin has dropped and the number of Bitcoin transactions are also falling. None of these is a good look.
source: decrypt.co