Bitcoin Is "Right Where Oil Was in 1890"
By Frank Holmes, CEO and CIO, U.S. Global Investors
Last week I was honored to participate in the first virtual Consensus cryptocurrency conference, hosted by CoinDesk. In years past, the annual gathering—attended by the world's biggest crypto and blockchain companies, experts, entrepreneurs and investors—has been held in New York, but in an effort to curb the spread of the coronavirus, everything was moved online.
I was impressed with CoinDesk's ability to adapt to unforeseen circumstances, and I want to thank them for the opportunity to participate.
No doubt many were disappointed to lose the in-person Consensus experience this year, but I believe it may have turned out for the better. Attendees were able to listen in to every panel and seminar for free, and from the safety of their own homes. This potentially allowed speakers' thoughts and ideas to reach even more crypto investors than it otherwise would have. You can watch the replay by clicking here.
Paul Tudor Jones Adds Bitcoin to His Portfolio
One of the biggest reveals from last week is that billionaire hedge fund manager Paul Tudor Jones became among the first institutional investors to take a stake in bitcoin, the largest digital currency by market cap, as a hedge against inflation sparked by massive money-printing.
Jones told clients that bitcoin reminds him of gold in the late 1970s when consumers prices began to go off the rails. Adjusted for inflation, the price of gold actually peaked not in 2011, but in 1980.
"The best profit-maximizing strategy is to own the fastest horse," Jones wrote. "If I am forced to forecast, my best is it will be bitcoin."
The 65-year-old money manager remains a fan of gold, by the way, predicting the metal could rally to $2,400 an ounce and possibly $6,700 "if we went back to the 1980 extremes."
Third Bitcoin Halving Occurred last Week
Another big topic of discussion was the bitcoin halving that took place last Monday. This is only the third such halving in bitcoin's 11-year history, the first occurring in November 2012, the second in July 2016.
In case you're unfamiliar with the term, a "halving" is an artificial, preprogrammed means to control the supply of bitcoin. It "pumps the brakes" on the issuance and circulation of new units of the cryptocurrency.
Before the halving, crypto miners were rewarded with 12.5 bitcoin every time their powerful network of computers solved a complex math problem. Today, though, that reward has been cut in half to 6.25 bitcoin.
The next halving will limit the reward to only 3.125 bitcoin, and so on, until all 21 million bitcoin are mined. As of last Thursday, about 18.4 million bitcoin were in circulation, according to Blockchain.com, meaning there's only 2.6 million remaining up for grabs.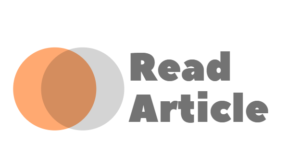 Source: etftrends.com