XRP, THE "WEAKEST" OF THE TOP 10 CRYPTOCURRENCIES, COULD SOON DUMP 20%: ANALYST
Despite the recent recovery, a number of analysts say that XRP is primed to move lower in the coming weeks. One trader went as far as to suggest that the cryptocurrency is prepared to drop 20% in the next four weeks alone.
XRP IS PREPARING TO PLUNGE, ANALYSTS SAY
Bitcoin, Ethereum, XRP, and other top cryptocurrencies have mounted a strong recovery since last week's crash.
The recovery has convinced analysts that BTC, and thus altcoins, are primed to head higher. One trader explained that Bitcoin's recent price action looks almost identical to that seen in April and May of 2019, which preceded an 80% rally that took the asset from the $8,000s to $14,000.
"BTC Renko Similarities. Divergence present into ~18% correction. The correction began a fresh run for ~80% gains. Current PA is looking very similar in structure to the last significant BTC run," the analyst commented on the importance of the chart below and what is transpiring with the ongoing price action.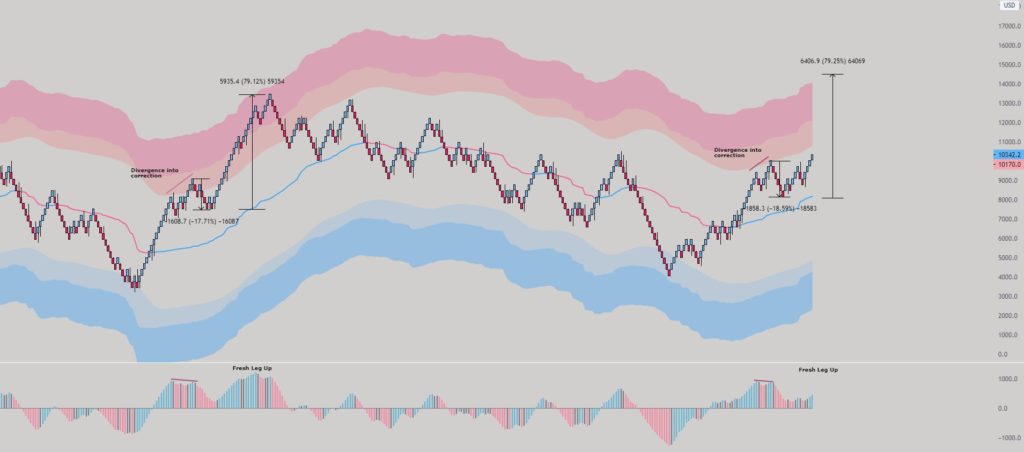 Yet according to a prominent trader, XRP is unlikely to rally despite the Bitcoin outlook.
He shared the chart below, indicating that the cryptocurrency is showing signs it is going to drop upwards of 20% to $0.16 in the coming four weeks.
The bearish sentiment is seemingly based on a form of Elliot Wave analysis, which suggests that markets move in predictable wave-like trends due to investor psychology.
"Poor XRP, just cant catch a break and hands down looks the weakest of all the top 10s. in saying that i think once it scam dumps to 0.16c it might be a pretty sweet long."
The analyst that shared the chart above is the one who, in the middle of 2018, called that Bitcoin would bottom at $3,200. This was an accurate prediction, with the flagship cryptocurrency forming a macro low at $3,150 just six months after the forecast.
ALTCOINS AS A WHOLE ARE WEAK
It may seem as though XRP is being picked on, but purportedly all altcoins are bearish.
The lead technical analyst at crypto research firm Blockfyre recently shared that "altcoins (as a whole) are really going to struggle" moving forward.
"ETH heading for levels not seen since 2016. LTC trading below 2014-2016 prices. XRP heading for levels from 2014, 2016, and 2017. The alt market looks like it could capitulate soon. Seems like the worst is yet to come but afterwards should provide huge opportunities," he said.
This was echoed by Josh Olszewicz of Brave New Coin, who shared a few weeks ago that Bitcoin dominance is poised to rally higher.
Source: bitcoinist.com