WHY IT'S UNLIKELY THE 50 BITCOIN TRANSACTION FROM THE 2009 ADDRESS IS SATOSHI
If you haven't been living under a rock, you know that today, 50 Bitcoin from an address created one month after the cryptocurrency's birth in January 2009 was just moved.
Fifty coins is not a large amount of money if you consider the expanse of the entire crypto market. It's around $500,000 in a market worth in excess of $200 billion. Though due to the proximity of this address' age to the creation of the Bitcoin network, many were quick to theorize the implications of the transaction.
The common theory that most latched onto was that this BTC transaction was by Satoshi Nakamoto, the pseudonymous creator of the flagship cryptocurrency.
This is especially relevant because Nakamoto is expected to own approximately one million coins from 2009-2010, when he was one of the only few individuals working on the cryptocurrency.
Yet a prominent programmer suggests that blockchain data clearly shows that this transaction was not from the Bitcoin creator.
THE BITCOIN TRANSACTION WASN'T FROM A SATOSHI WALLET: ANALYSIS
Prominent Bitcoin educator and programmer Jimmy Song recently issued a Medium post highlighting why it's highly unlikely today's suspicious transaction was sent by Nakamoto themself.
Song's argument came down to a function in mining called the "extra nonce," which can be derived from blockchain information. The nonce, according to the programmer, then allowed individuals to see how long one's Bitcoin software was running.
That's to say, if someone just had their machine on to mine Bitcoin for a short period of time, the extra nonce would have a low value.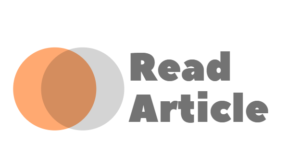 Source: bitcoinist.com