What Roster Moves Should the Dodgers Make?
When Dodgers pitchers and catchers reported for Spring Training on February 13, 2020, Dodgers president of baseball operations Andrew Friedman was focused on which 26 players would be on the active roster for Opening Day on March 26. Fine-tuning of the roster for the 2020 season stretch drive and playoffs would be effected closer to the July 31 trade deadline. Exactly one month later, Spring Training was suspended due to the worldwide Coronavirus pandemic, thus turning Friedman's operational planning into contingency planning.
As Major League Baseball and the Players Association continue to negotiate the terms under which teams will play an abbreviated 2020 season, Friedman and his MLB operations peers must now make plans to reopen a condensed Spring Training and then play a shortened regular season.
Factors that may impact MLB roster-planning are:
A 30-player active roster (increased from 26), plus an unprecedented 20-player taxi-squad.
The potential for playing several doubleheaders, with fewer off-days.
Will the current moratorium on player movement from the 40-man rosters stay in effect for the season.
If trades are permitted, will the in-season trade deadline remain July 31?
The Dodgers also have seven players eligible for free agency after the 2020 season (right fielder Mookie Betts, relief pitcher Pedro Baez, utility player Kiké Hernandez, outfielder Joc Pederson, relief pitcher Blake Treinen, third baseman Justin Turner and starting pitcher Alex Wood), and a $2 million 2021 team option on pitcher Jimmy Nelson. Betts is the only free agent certain to receive a qualifying offer (~$17.5M). Pederson is a possibility. Dodgers made Turner a qualifying offer in 2016 (which he rejected) and he is not eligible for another.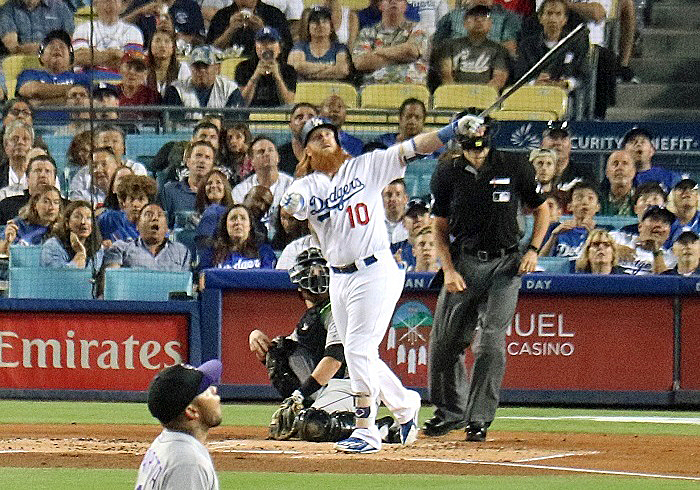 Taking these factors into consideration, along with any others you identify, what player moves should the Dodgers make to their 40-man roster?
source: thinkbluela.com