South Africa, Ghana, Nigeria's affair with Bitcoin triggering continent-wide adoption
Developing markets have a lot to gain from many of Bitcoin's use cases. This narrative has played out predominantly in several parts of Africa and Latina America, especially over the last few years. Be it as a means of transacting value, a means to safeguard value, or an asset that stops governments from confiscating wealth, these utilitarian ideals seem to have found a foothold across much of the developing world.
On the latest episode of the Bitcoin Co. podcast, Alakanani Itireleng, CEO of Satoshicentre, Botswana, spoke about how Bitcoin is gaining popularity in many African nations, while also highlighting what its future looks like in the region. In the past few years, Bitcoin has seen increased usage in many parts of the continent. According to Itireleng, for many in the region, Bitcoin offers the solution when it comes to sending and receiving money without geographic and political borders acting as a barrier in opposition to payment services like Paypal.
In fact, over the past few years, Africa has become a hotspot when it comes to the adoption of various fintech solutions like Bitcoin. In a recent interaction, Yele Bademosi, Founder of Microtransaction, had pointed out the reason why many millennials from the continent view Bitcoin as a worthy asset, with Bademosi claiming,
"African millennials are drawn to Bitcoin because it's both the hedge against inflation and it has outsized dollar-based return potential. We are seeing an increased uptick in the awareness level of Bitcoin."
While Africa's Bitcoin adoption story seems promising for the world's largest cryptocurrency, Itireleng also noted one of the biggest challenges Bitcoin faces in the region – Ponzi schemes. This, coupled with the vague regulatory infrastructure surrounding crypto. has now become a huge deterrent for many looking to venture into the digital assets market. She said,
"Ponzi schemes. They are really disturbing us. They're disturbing us, you know, because it is so confusing"
She went on to add, "I think that's the greatest hurdle. People should understand what Bitcoin is, what the opportunities are."
However, there are other challenges many parts of Africa face with regard to crypto-adoption, such as access to affordable Internet and in many parts, access to electricity.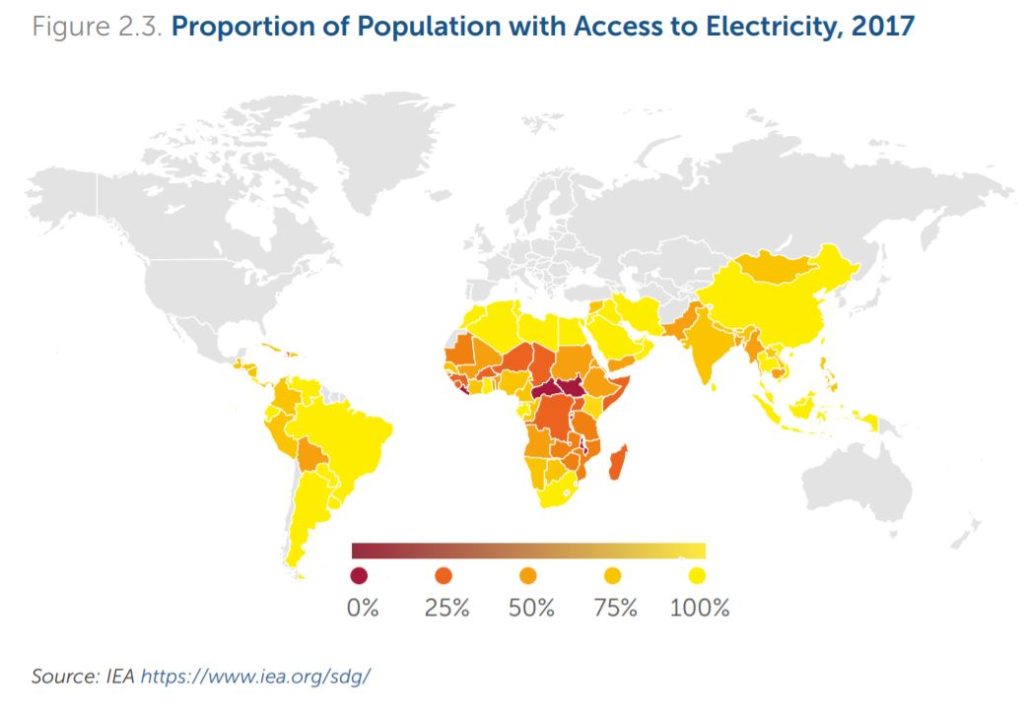 In fact, a recent report had highlighted the challenges faced by countries without access to electricity, with many parts of central Africa found to be worst-affected.
Interestingly, Arcane Research in a recent report had expanded on how Kenyans have taken to Bitcoin during the ongoing crisis. The report had illustrated how the weekly Bitcoin volume in the country had been on a steady rise since late-2019, with the same seeing a major boost in 2020.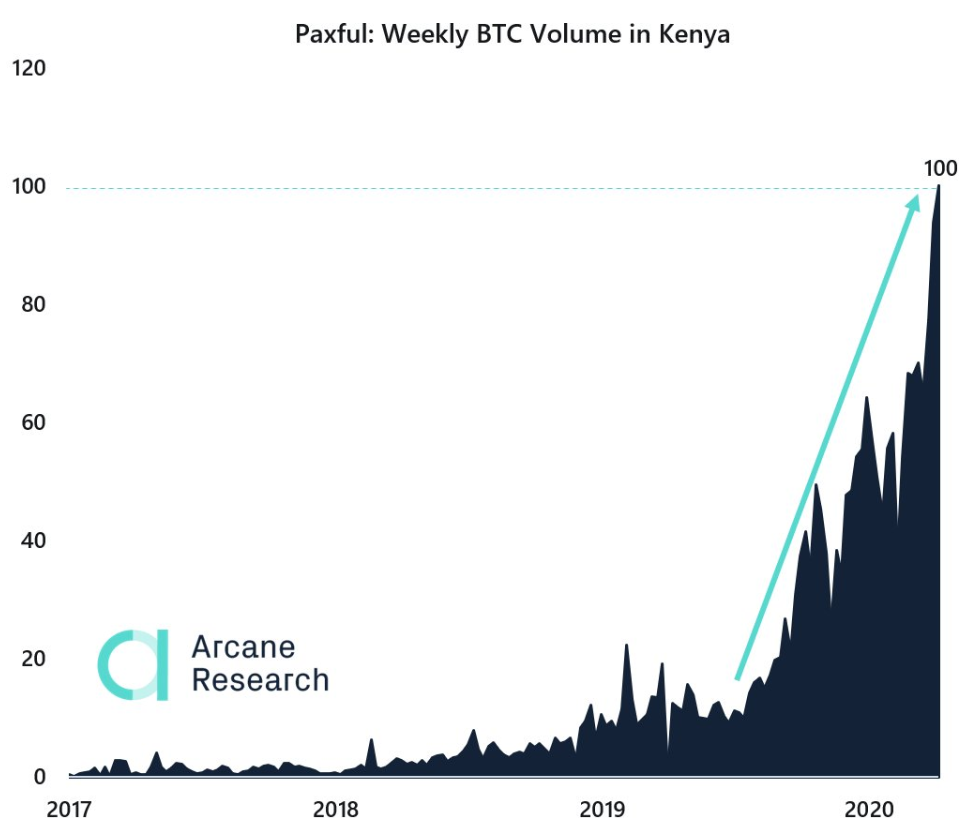 With regard to the momentum gained in educating people on what Bitcoin represents and how it can be of use, Itireleng pointed out key countries in Africa that are the forefront. She said,
"South Africa, Nigeria, Ghana – the top three that are at the forefront of this. I mean like we see a lot of development coming in. You see that, they're doing something they've understood, they're looking for solutions."