Peter Schiff: Doomsday Is Coming, Gold Price Will Prevail: But, What About Bitcoin?
More and more financial experts are standing behind gold's role in an upcoming economic turmoil. The merits and safe-haven status of the precious metal are aligning popular beliefs that it will outperform most (if not all) financial assets in the next few years.
Gold To Stand Above All
Whether or not the COVID-19 is the only reason why most financial markets are tumbling is still disputable. However, the fact is that equities, oil, and yes, the cryptocurrency market, plunged hard in the past month. Even though there are some signs of recoveries, world-renowned economists and experts are rallying up to predict that doomsday is still upon the global economy.
Amid this comes gold. With thousands of years of existence, it has earned the status of being a safe-haven during times of uncertainty. As commodity investor Jim Rogers said – "whenever people lose confidence in money and in governments, they always buy gold and silver."
Recent history is also on its side. During the last financial crisis in 2008, the precious metal dropped initially (as it did now) when investors were panic selling their assets, but eventually surged and reached new highs.
This time, though, the role of the precious metal might be even more vital. The massive stimulus packages coming from governments are pushing gold to become a necessity, according to Roy Sebag, CEO, and founder of Goldmoney Inc.:
"Central banks have officially lost control of their most powerful policy tools. It is against this macroeconomic sea change that gold will thrive as the money par excellence."
Popular U.S. economist and permanent gold-bull, Peter Schiff, also agrees on the matter. Schiff, who believes that the only option for the U.S. to avoid hyperinflation is to bring back the gold standard, warned that "there is a lot more doom yet to come."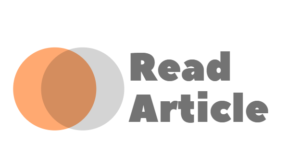 Source: cryptopotato.com