Michael Jordan called Olive Garden to let Brad Sellers know Bulls traded him
"When you're here, you're family."
Yes, an Olive Garden restaurant played a small role in building the Bulls' championship core. Just ask Michael Jordan and Brad Sellers.
Flashback to the summer of 1986. Head coach Doug Collins, Michael Jordan and scores of Bulls fans lobbied hard for the team to draft Duke guard Johnny Dawkins in the upcoming NBA Draft.
It was all for naught.
The Bulls instead selected a meek, thin 7-footer from Ohio State named Brad Sellers. The move was not a popular one. Nor was it one that made a huge dent in the team's nightly stat sheets. Sellers never averaged double-figures in scoring or rebounding for Doug Collins and company.
And with the addition of cornerstone forwards Scottie Pippen and Horace Grant in 1987, the writing was on the wall for the former Buckeye Sellers. He was not in the Bulls' longterm plans.
According to Jerry Bembry of the Undefeated, it was time for Sellers to use his phone-a-friend lifeline:
That time when Michael Jordan called an Olive Garden to let Brad Sellers know he had been traded by the Bulls to Seattle.

"They're trading you to Seattle tomorrow. Good luck, B."

More via @Jerrybembry: https://t.co/utR9ohzwFB pic.twitter.com/znx5LpR54S

— The Undefeated (@TheUndefeated) May 21, 2020
Once again, Michael came through in the clutch. Sellers was traded to Seattle in June, 1989 for the No. 18 pick in the upcoming draft (the Bulls used that pick to select B.J. Armstrong).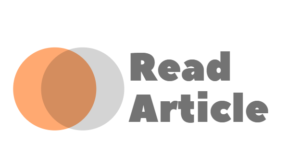 Source: nbcsports.com