Inside Sasha Obama's Almost-Normal Life Since Moving Out of the White House
Malia Obama and Sasha Obama were 10 and 7 years old when they moved into the White House.
And though they grew up in the public eye, hardly hidden away from either accepted or unwanted attention despite their parents' solid efforts to keep their daughters out of the media fray, it was a little startling to see two little kids move in and watch two young women move out.
"What I tell them is…that they have to walk their own walk," Michelle Obama told Oprah Winfrey in February during a stop on Oprah's 2020 Vision: Your Life in Focus tour, asked if there was a "running theme" in the advice she gave her children.
Like any recent empty-nesters, former President Barack Obama and the first lady might quibble with the idea of them being fully grown up yet, but so far the Obama sisters have made their mom and dad proud every step of the way.
"That has been exhilarating, to watch the two little beings you were in charge of grow up," Michelle reflected in the Netflix documentary Becoming, which touched on the highlights of her life and the inspiration she evoked on her 2018-19 book tour promoting her memoir of the same name.
"I'm excited for her to be proud of what she's done, 'cause I think that's the most important thing for a human to do, is to be proud of themselves," Sasha said about her mom in the rarer-than-royalty interview that she and Malia did for the film.
"No longer facing that same scrutiny, being able to let all of that leave your mind," Malia added, "creates so much more space."
The same could be said for the sisters themselves.
When the two-term Obama presidency ended in January 2017, Malia was in the middle of the gap year she took before enrolling at Harvard University, but Sasha—the youngest first child to move into the White House since a 2-month-old John F. Kennedy Jr.—was still some months shy of her 16th birthday and had a couple years of high school left to go, the main reason why the family remained in Washington, D.C.
The Obamas rented an 8,200-square-foot home in the Kalorama neighborhood, near Dupont Circle, and went all out with a party for Sasha that May—a VIP-only event, but not so much that pictures of the birthday girl in a red Jill Jill Stuart slip dress didn't make the rounds. (Something about the physical inability of teenagers not to post on social media…)
But it's not as if life for Sasha and Malia all of a sudden turned normal-normal once their dad was no longer president. A security detail is still a part of their daily lives, and the world remains both invested in their accomplishments, hopes and dreams and, on the flip side, happy to absorb any bit of juicy gossip—should Malia or Sasha ever provide any.
So far, anyone hoping for a scandal has been sorely disappointed. After all, it wasn't just the Secret Service keeping a close watch on them during those eight formative years spent residing at 1600 Pennsylvania Avenue.
"Every weekend was hard following these little girls around," Michelle Obama told Winfrey in February. "We had to worry about what parties they were going to, whether there was alcohol, I had to know who the parents were, so every weekend for me was hard."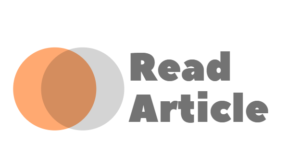 Source: eonline.com