Here's Why Bitcoin (BTC) Is Rocketing Toward $100K, According to Crypto Analyst Nicholas Merten
Crypto analyst Nicholas Merten says he believes Bitcoin is firmly on a long-term trajectory that will bring the leading cryptocurrency to $100,000.
In a new episode of DataDash, Merten takes a bird's-eye look at Bitcoin's boom and bust cycles over the years. By looking at the long-term logarithmic chart of the BraveNewCoin Liquid Index (BLX), which provides a reliable USD price of Bitcoin based on real-time trading data, Merten sees a likely timeline for the next bull run.
"If we take a look at the previous three clear cycles that we had here in cryptocurrency markets, we can generally take into note that we've seen an expansion of about a year added to each and every cycle… The first cycle was around 11 to 12 months, in this case, for Bitcoin.
Afterwards, from the bottom to the high, just like we did with the previous cycle, 24 months… With the third cycle, we have a 35-month period from bottom to top, roughly give or take almost three years…
There's no guarantee that history is going to repeat itself exactly. There might be some big discrepancies this time around with the macro environment. The halving might play out differently. But if we take a look here of the logarithmic growth curves and take into mind the significant lows and the significant resistance, we actually are going to line up quite nicely here to a top of $100,000, give or take – it might not be exactly even –sometime in 2022."
The DataDash founder offers two key fundamental catalysts that can drive Bitcoin's rise to $100,000.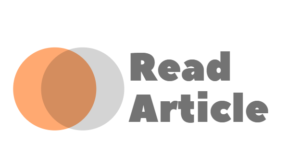 Source: dailyhodl.com