CZ May Have Pulled An Elon Musk-Style Gaffe On Twitter
In a recent tweet, Binance (BNB) CEO Changpeng Zhao (CZ) may have inadvertently admitted his involvement in the management of the recently acquired CoinMarketCap (CMC).
Following in Elon Musk's footsteps?
Zhao's tweet from May 14 seemingly admits his involvement in managing CMC:
This ranking is currently heavily biased towards web traffic, not 100% accurate, but better than before. Will continue to iterate.

— CZ Binance 🔶🔶🔶 (@cz_binance) May 14, 2020
If he is not involved in the managerial decisions of CMC, including the configuration of various metrics, then it raises the question — why is the CEO of Binance making public statements that suggest otherwise? At the very least, this resembles public pressure on CMC's management.
The situation is reminiscent of a Twitter-enabled gaffe by Elon Musk, in which careless tweeting got the entrepreneur into trouble with the SEC. Binance's undisclosed and presumably off-shore jurisdiction may shield from the regulators; however, it will not make it immune to the reputational damage.
Conflict of interest
Binance's acquisition of CMC raised some eyebrows from the outset. Many saw high potential for conflict of interest. But Binance assured the community that the two business entities would remain independent of each other:
"No Binance employee, including CZ, has control over CoinMarketCap's ranking algorithms or listing processes. Cryptoassets that wish to be listed on CoinMarketCap should follow the guidelines in our listing policy and will be fairly and independently evaluated on their merits."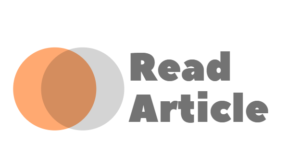 Source: cointelegraph.com