Coinbase Goes Down at the Worst Time as Bitcoin Crashes
Coinbase went offline as Bitcoin plunged some $1,500 in less than an hour.
Traders were met with an error message and were unable to access their crypto-assets.
Bitcoin's price collapse comes less than two days before its much-awaited halving event.
For some reason, Coinbase was seemingly completely unresponsive as Bitcoin crashed less than two days before its halving. The leading cryptocurrency dropped $1,500 in less than an hour.
It's become something of a running joke that Coinbase seems to go down whenever there's a surge in demand or a drastic drop. Again, the exchange failed to stay online during the most recent price collapse, according to social media posts.
Coinbase Goes Dark During Bitcoin Crash
Bitcoin's long-awaited halving event is almost upon us—and markets are responding by crashing the price. Despite the bulls holding on to well above the $9,000 price point, they were unable to reclaim $10,000 with any success. With traders on edge, the movement downward was drastic. Bitcoin is now down some 9% for the day and is currently trading around the $8,700 price point.
During crashes like these, exchange infrastructure is expected to be reliable. However, Coinbase has failed to deliver yet again. Many traders were met with an unexpected 502 error when they tried to log into their accounts. They were effectively locked out completely during the crash.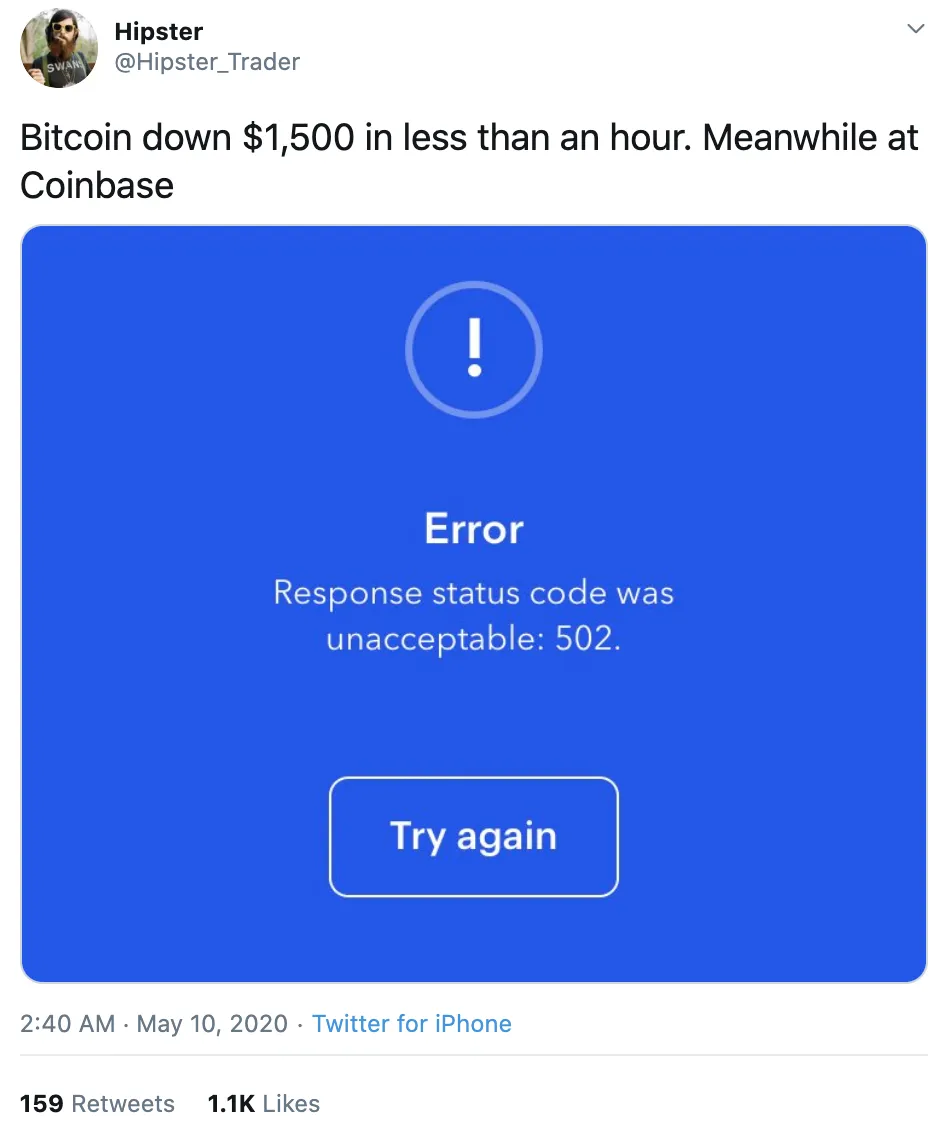 One replier likened Coinbase to Robinhood. You may recall that on March 10 when the stock market was at its most volatile, Robinhood suffered persistent outages. However, at least the app reimbursed some of its users. Coinbase would probably never do such a thing.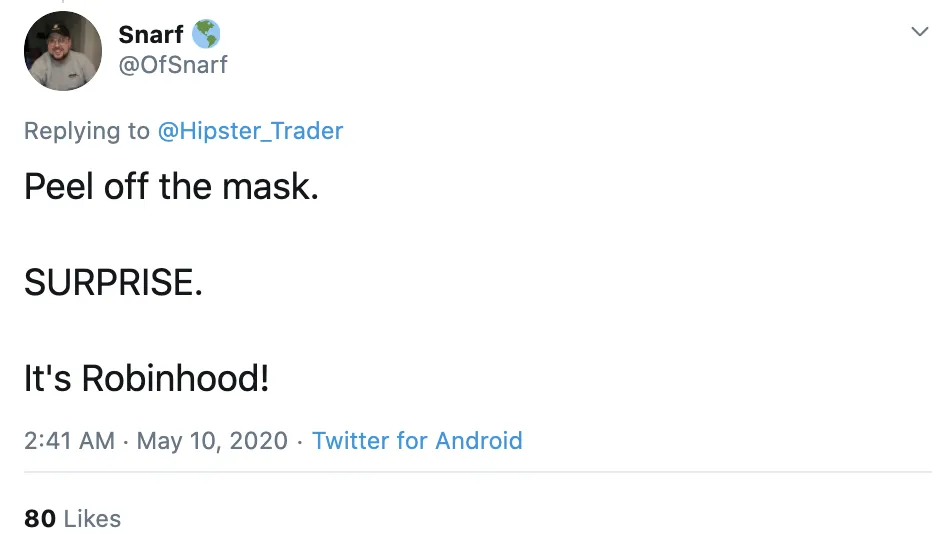 Coinbase has thus far not issued a comment on the reason for the outage.
Coinbase's Infrastructure Still Lacking
Despite being the 'face' of the cryptocurrency world for many newcomers, Coinbase continues to have poor infrastructure. Another outage was reported on April 30 when Bitcoin rose from $8,000 to $9,470. Coinbase, not surprisingly, went down during the surge. Safe to say, the exchange has a history of struggling to meet the demands of its own customers.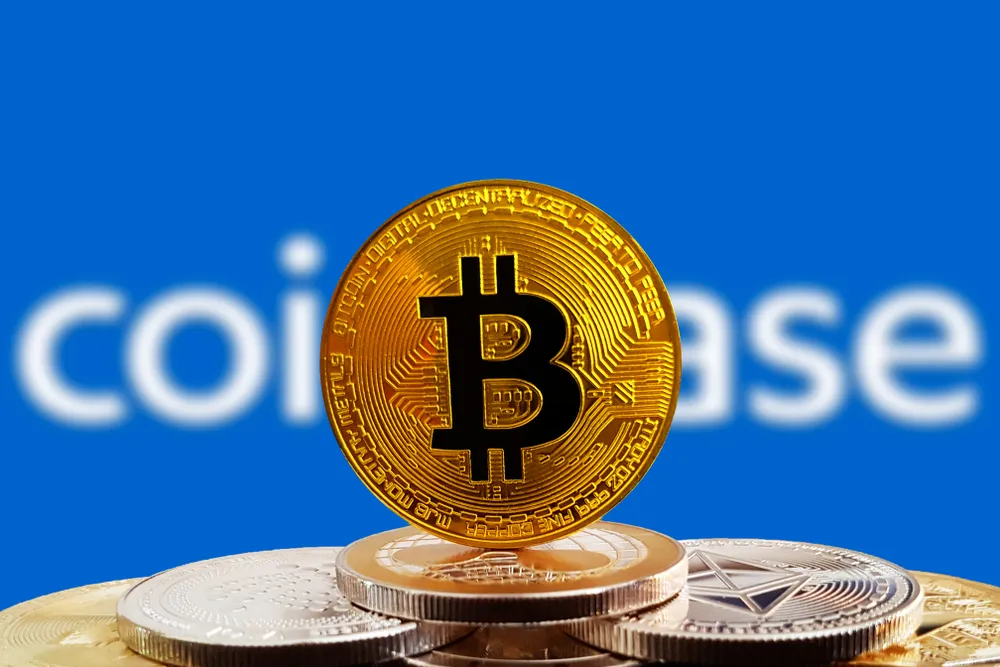 Back in June 2019, Coinbase's infrastructure was still weak despite listing many altcoins. That summer, the exchange would go on to suffer numerous outages. Coinbase was originally criticized for these outages during the bull run of 2017, but it seems that sadly not much has changed. We are still struggling with some of the same problems as we were back then.
If Coinbase cannot handle this most-recent drop, it probably isn't ready for any new retail investors. In short, its infrastructure appears to be in need of a major upgrade.
source: beincrypto.com