Brit Hume jabs Trump for 'tweeting crap like this' after he escalates Joe Scarborough conspiracy theory claims
Fox News analyst Brit Hume criticized President Trump for tweeting out a "discredited tale" about MSNBC host Joe Scarborough.
On Saturday, Trump again called for an investigation into an intern who died in Scarborough's Florida office while he was a member of Congress. The president linked to an article that highlighted his tweets from May 12, similarly calling for an investigation.
"A blow to her head? Body found under his desk? Left Congress suddenly? Big topic of discussion in Florida…and, he's a Nut Job (with bad ratings). Keep digging, use forensic geniuses!" he wrote.
A blow to her head? Body found under his desk? Left Congress suddenly? Big topic of discussion in Florida…and, he's a Nut Job (with bad ratings). Keep digging, use forensic geniuses! https://t.co/UxbS5gZecd

— Donald J. Trump (@realDonaldTrump) May 24, 2020
He followed that tweet with a separate post on Sunday morning, writing, "A lot of interest in this story about Psycho Joe Scarborough. So a young marathon runner just happened to faint in his office, hit her head on his desk, & die? I would think there is a lot more to this story than that? An affair? What about the so-called investigator? Read story!"
A lot of interest in this story about Psycho Joe Scarborough. So a young marathon runner just happened to faint in his office, hit her head on his desk, & die? I would think there is a lot more to this story than that? An affair? What about the so-called investigator? Read story! https://t.co/CjBXBXxoNS

— Donald J. Trump (@realDonaldTrump) May 24, 2020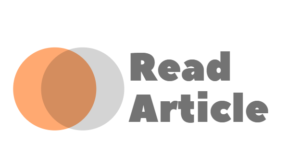 Source: washingtonexaminer.com