A Digital Dollar isn't a quick fix for coronavirus crisis
Accenture managing director David Treat said that implementing a digital dollar can't be achieved in a few weeks.
One of the directors of the Digital Dollar Project, a non-profit that promotes the implementation of a central bank issued, blockchain-based US dollar, said that a digital dollar isn't a quick fix to the COVID-19 crisis.
"It is not something that can be done in weeks," David Treat, who's also Accenture's Blockchain Business and Director, told Ledger Insights.
A digital dollar, according to Treat, would involve "having it (dollars) be minted, if you will, through the Fed and Treasury, and then distributed out to the commercial bank infrastructure, to then be distributed onwards to retail endpoints."
The Digital Dollar Project, a non-profit dedicated to the cause, is run in association with Accenture and led by former Commodity Futures Trading Commission Chairman Christopher Giancarlo.
It's one of the largest groups pushing for a digital dollar after the Democratic Party's proposal for a digital dollar was shelved last week.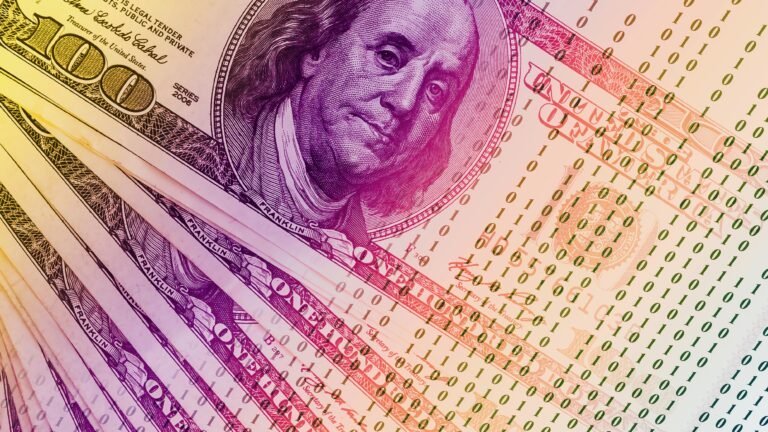 A digital dollar could help the US government to issue remittance packages that would help out Americans affected by the coronavirus.
It could also ensure that the dollar retains its dominance as the world's reserve currency; as China's economy begins to wake up, its plans for a digital yuan could accelerate, leaving the US dollar in the dust.
But Treat told Ledger Insights that "part of our focus is to move, slowly and deliberately. There is no need to move fast and be first. We want to make sure that we get it right."
Still, he thinks blockchain is the "right answer." He told Ledger Insights, "The notion of a shared ledger to be able to have that control and confidence and auditability and transparency, according to the policies of the ecosystem, are all incredibly powerful."
But while the Digital Dollar project moves slowly, large tech companies are biting at the bit to hand out the stimulus package instead.