23+ of the Best Jobs from Home that Pay Well
Here are the Best Online Jobs in 2020 with a Flexible Schedule
1. Start a Blog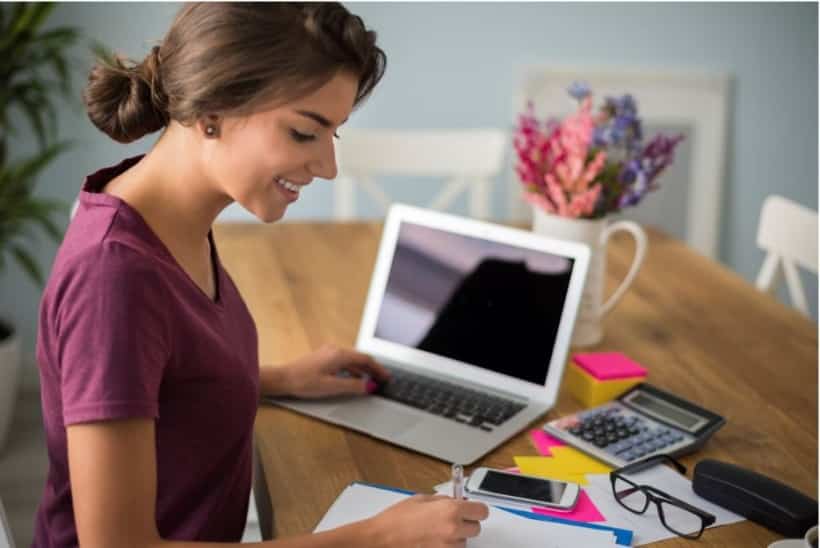 Blogging is #1 on the list because it is one of the most flexible jobs you can have and the earning potential is limitless.
We believe blogging is the best stay at home mom job because you work completely on your own schedule.
After reading how bloggers are making between $1,000-$50,000 per MONTH, I instantly thought, well why can't I do that? And now I am!
We will admit that blogging takes A LOT of work (in the beginning anyway) but I was DESPERATE to find a way to make money from home. Desperation is a great motivator, it's what kept me going. This blog HAD to work. And it's paying off significantly.
Blogging is one of our favorite forms of passive income. We make money just for people reading our articles from ads.
When you get a nice amount of people reading your articles it brings in a nice income. Here's a screenshot of one of my earnings from my ad revenue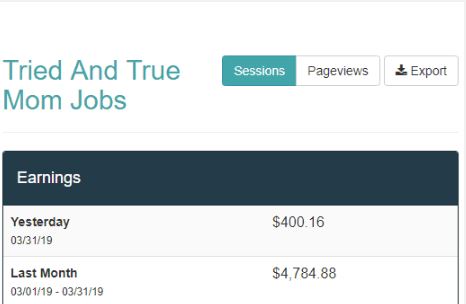 We made $400 in one day just from ads, and we make even more in Affiliate sales.
You DO NOT need to be an excellent writer to become a blogger, you just write like you talk
You can work VERY part-time on your blog and you can making more money than your corporate job.
2. Use Affiliate Marketing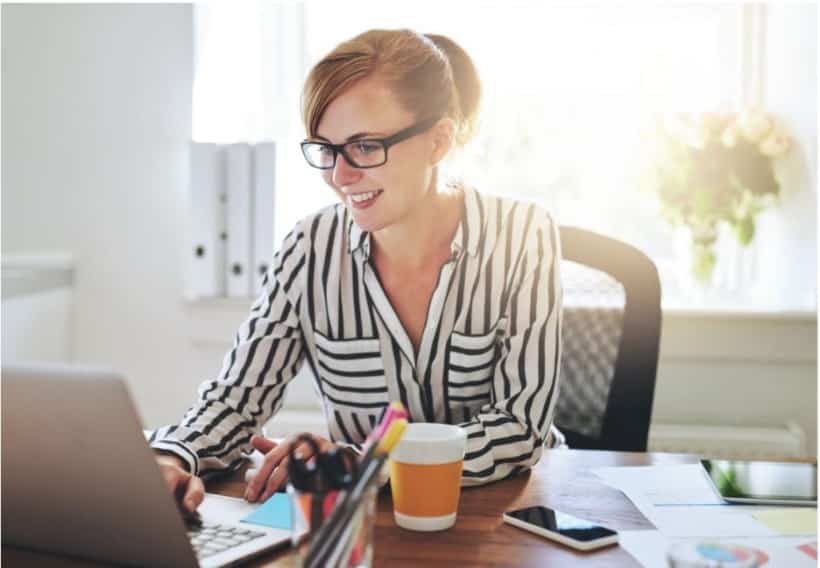 You know how you recommend different products or places to friends? Well, now you can get paid for it!
Affiliate Marketing is when you refer someone to a product or service online using a unique link (referral) and if they make a purchase through your link you earn a commission. Most of it is completely passive and that's why this makes for a great online job.
3. Online Writer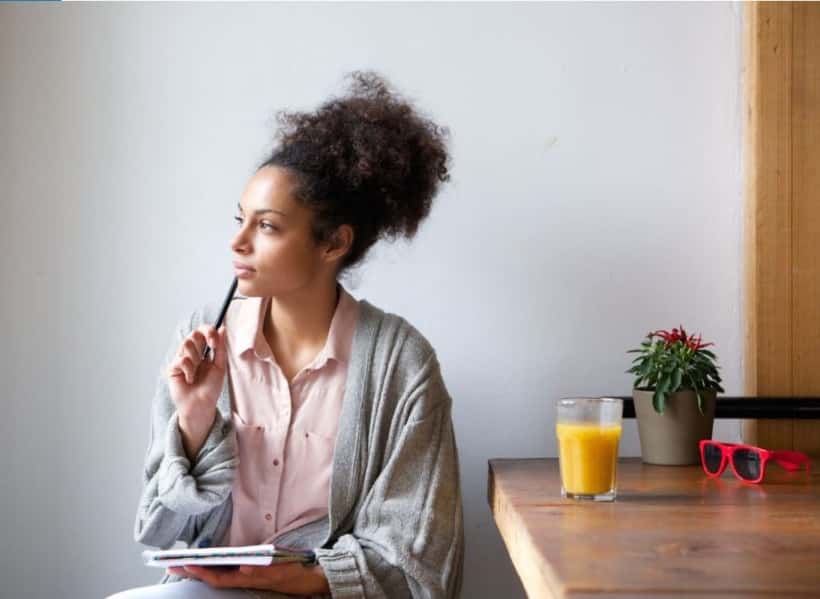 Do you like to write? You can make a lot of money as a writer, We know because We have interview this Boss Mom Holly Johnson who earns OVER $200,000 a year as a Freelance Writer.
*Many didn't even know that it is possible!
Writing is another great work from home because you get to work completely around your own schedule.
How much can I make? Holly Johnson said that she finds it hard for you NOT to earn AT LEAST $40,000 to $50,000 a year working full-time as a writer.
How do I get started? Holly Johnson found the secret sauce when it comes to writing and charging the right rate for your work. She created a free introductory training on how to build a six-figure writing career.
We highly recommend taking her course if you want to work from home writing and follow her path to success. We also have a number of ways to get writing gigs in my How to Become a Freelance Writer article.
4. Bookkeeper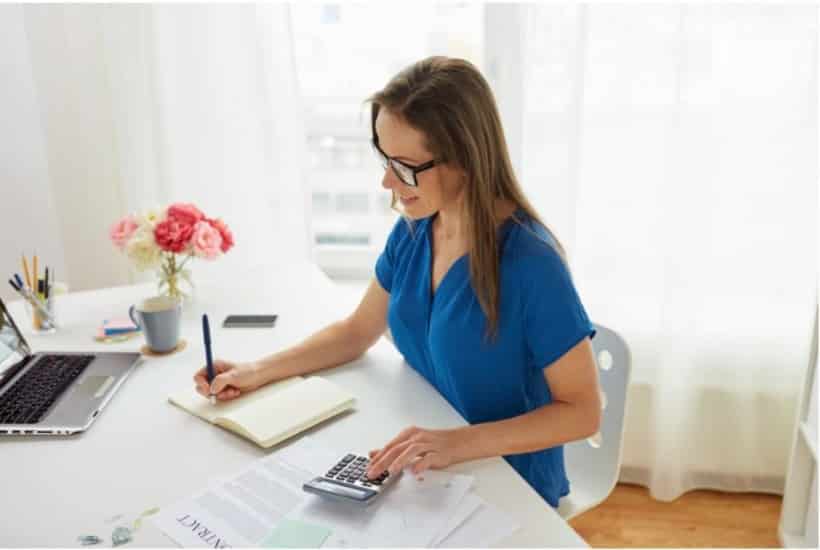 Bookkeepers record financial transactions for small business owners, and it can be done either as a freelancer or for a company remotely.
How do I get started?
How much can I make? The Bookkeepers course teaches you how to charge $60 per hour. If you are looking to work for a company like Accounting Department Glassdoor states they pay between $15-$16 per hour and employees gave them a 4.6/5 star rating.
5. Become A Proofreader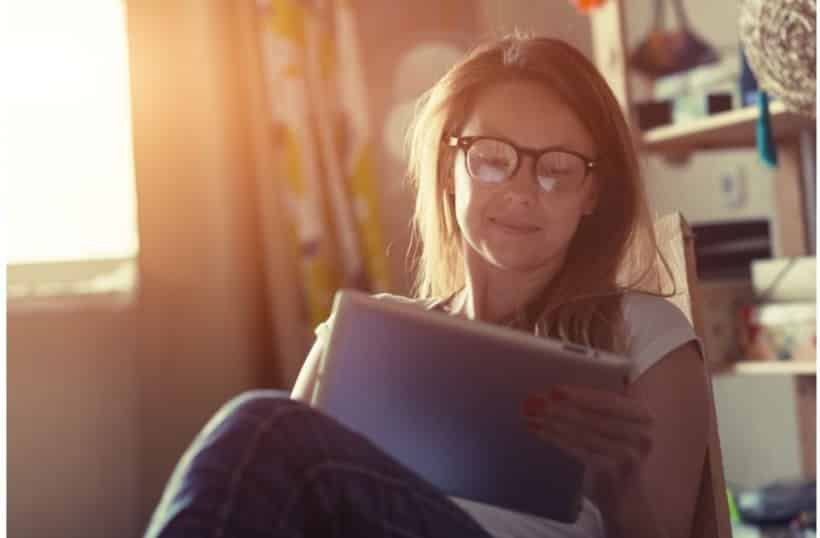 Do you find yourself easily catching errors when reading? Do you cringe when you see grammar mistakes? If so, you might make a great Proofreader.
Proofreaders are NEEDED, I know because I use one myself.
How much can I make? Caitlin Pyle made $43,000 her first year Proofreading PART-TIME!
How do I get started? If you want to learn the skills needed to start your own freelance proofreading hustle or see if this is the right career for you, check out this FREE introductory workshop.
6. Freelance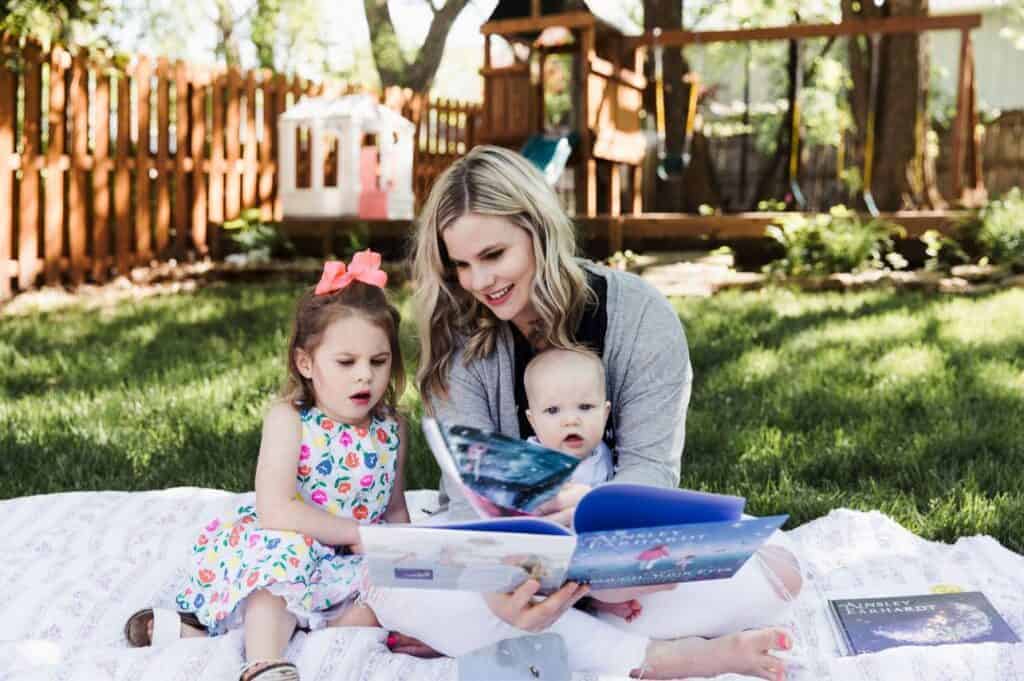 Freelancing is one of the best ways to earn money as a mom because you work around your own schedule. Your skill-set may be one of the following:
Virtual Assistant
Social media
Design tech
Pinterest
Copywriting
Customer Service, etc.
If you've ever had an interest in one of these it's time to pursue it! If you don't know-how, that's okay because my friend Micala can help you out.
She was a teacher working 50-60 hours per week earning $2300 a month. Pre-tax & absolutely miserable dropping her baby off at daycare every day. She needed to work. And, wanted to work but on her own terms. She didn't want to give up extra long morning snuggles or afternoons playing at the park. She wanted it all, do you?
Within a few months of freelancing, she was working 15-20 hours per week, earning double her old paycheck with her baby beside her every step of the way. Now she teaches moms how to do the same.
Check it out here and see if freelancing is right for you.
7. Sell on Amazon (FBA program)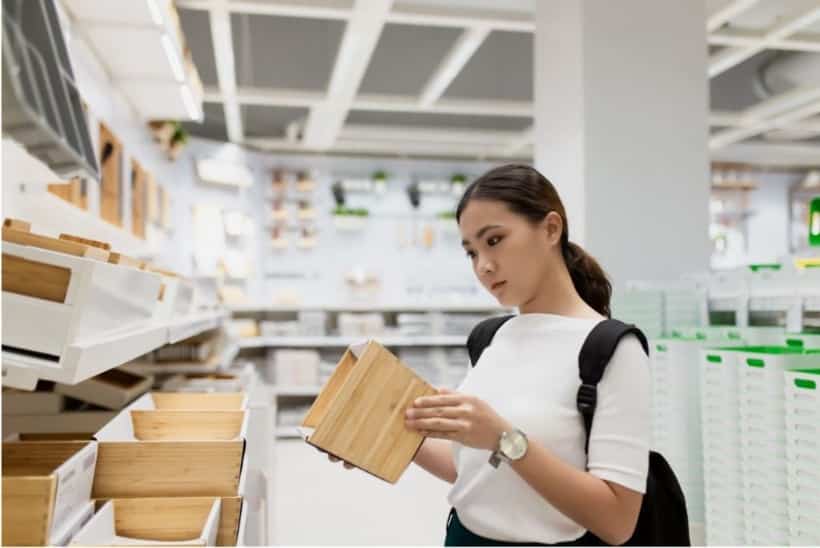 If you like shopping and searching for a good deal, you should definitely consider Amazon's FBA program.
You find good deals on products at brick and mortar stores or wherever and resell them on Amazon for a higher price.
What makes Amazon's FBA program so great is that THEY ship the products to your customers and handle the customer service!
How do I get started? I recommend taking this FREE 7 Day Email Course on how to start selling on Amazon from a Mom who makes a full-time living doing this.
How much can I make? This varies significantly and depends on how much work you are willing to put in.
8. Transcribe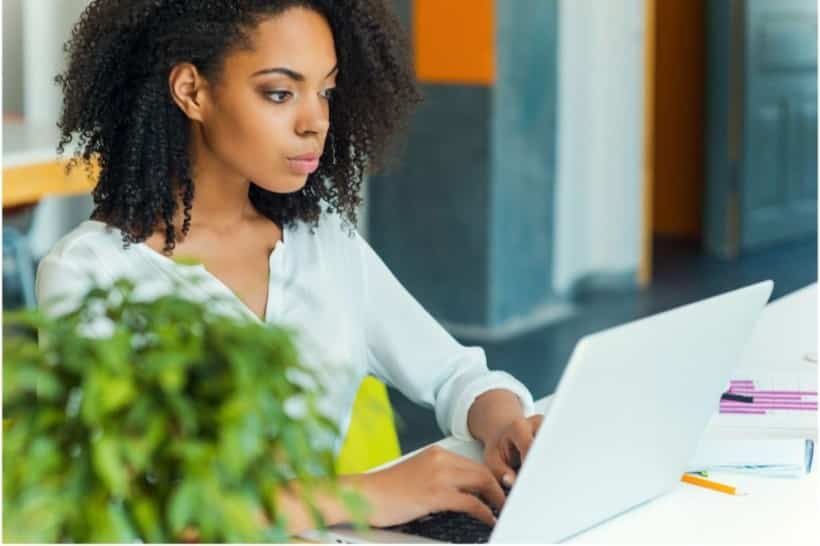 Transcribers listen to audio files and record (type) what they hear. If you have patience and the ability to sit for long periods of time and an eye for detail, you should consider transcribing.
How do I get started? Take this Free Mini-Course to find out if this is the right job for you.
How much can I make? $7-$21 per hour from these transcribing companies or much more if you start your own business as a transcriber.
9. Teach English Online
If you have a Bachelor's degree, citizen or permanent resident of the U.S. or Canada, and teaching experience (tutoring, mentoring, children's church,etc. are acceptable), then you should definitely consider teaching kids in China English for companies like VIPKID.
Because of the time difference in China, you work while your kids are asleep.
How much can I make? up to $26 per hour
10. Tutor
Online tutoring is growing thanks to the advancements in technology, and it's an excellent way to make money at home if you have teaching experience or knowledge of a specific subject. Choose what times work best for you
How much can I make? $10.50 – $60 per hour.
11. Get Into Real Estate BUT w/o Selling or Buying Anything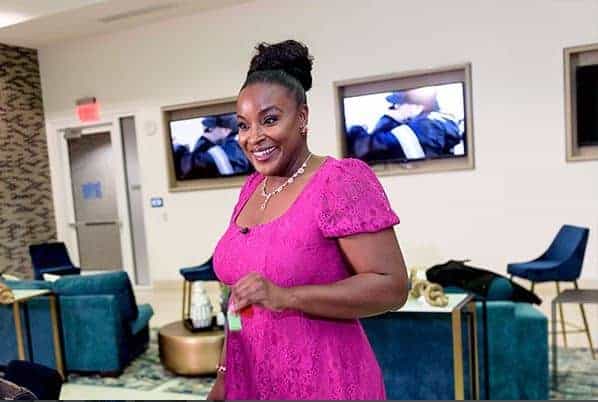 I know, sounds a little crazy right? But I met Boss Mom Danielle Pierce who is doing this earning over $400,000 per year WHILE homeschooling her 3 kids!
It's called Property Preservation or Repairing Foreclosed Homes. Danielle outsources 100% of the work and just does the admin work at home.
How much can I make? It varies bu it's very feasible to gross $100k+ or more in revenue within 18 months
12. Virtual Receptionist
Answer calls and web chats for a variety of businesses and professionals for Smith.ai, working alongside a close-knit team from around the country.
Smith.ai operates Monday through Friday from
5 am to 9 pm Pacific
6 am to 10 pm Mountain
7 am to 11 pm Central
8 am to 12 midnight Eastern
You must be available 4 hours a day, 5 days a week (minimum of 20 hours per week, 40 hours max). Shifts are broken into 2- to 5-hour blocks. Applicants will need to be from the US, Canada, or Mexico.
COMPENSATION & BENEFITS
Pay is hourly and starts at $10 per hour, with raises based on performance and longevity with the company.
Benefits include:
Medical, dental, and vision insurance
Retirement plans
Cash bonuses
Weekly pay
How do I get started? Apply Here
13. Life Coach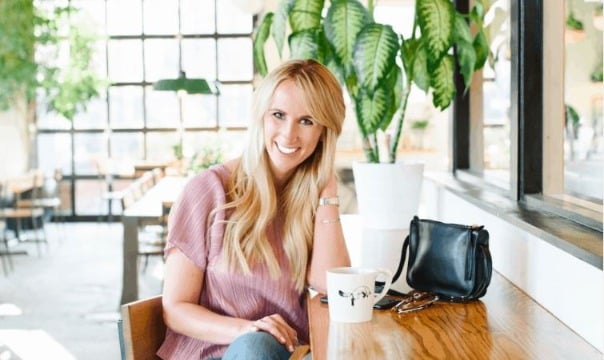 Do you love personal development and enjoy helping people? Do you want to build a business of your own? If that's you, you should consider becoming a Life Coach.
This is a great job for moms because you make your own schedule and work around your family's schedule.
How much can I make? It really depends on your market. If you're targeting lower-income you can charge $47 per hour, if you're targeting higher-income you could charge $297 per hour or much more. It also depends on your model, are you doing 1-to-1 coaching or group coaching?
14. Start a Baby Equipment Rental Business
Do you live in a popular tourist area? Did you know you could make a lucrative side hustle renting baby equipment to traveling families?
How much can I make? over $3,000 per month
15. Create an Online Store with Drop Shipping
Dropshipping is a method where you can sell third-party products from a Drop Shipping Company without ever seeing or shipping the item. When you make a sale, the product is shipped directly to the customer from the drop shipper.
Your profit is the difference between what you charge your customers and what the drop shipping company charges you.
Here is a great infographic to show how it works: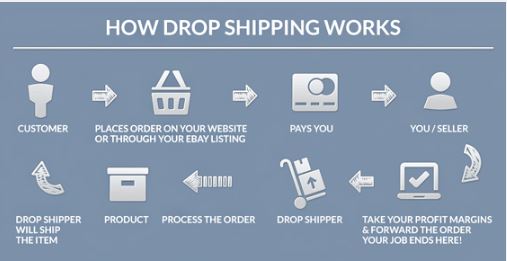 How do I get started? Boss Mom Theo McArthur has great success with drop shipping and created a course on Udemy that teaches you how to launch your first profitable Dropship Website in 14 Days or less and grow your Income to $10,000 per month in profits.
How much can I make? This really depends on you and how much work you put into it but you could make $10,000+ a month.
16. Flip Items from Flea Markets and Thrift Shops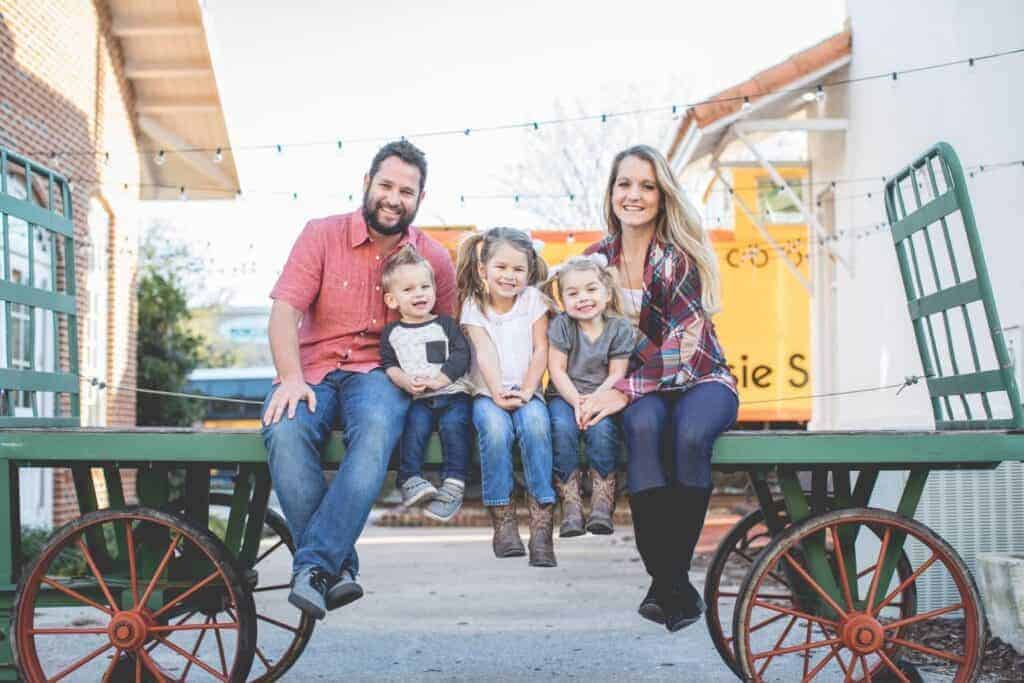 Rob from the Flea Market Flipper put me on to this (I know he's not a mom, but he does this with his family). He made over $130,000 flipping items from Flea Markets and thrift stores PART-TIME mostly reselling on eBay.
When I read that his Flipper University Student (Single Mom) makes $5,000 a month, I had to add it to this list.
How do I get started? Rob created a free workshop to turn your passion for visiting thrift stores, yard sales, & flea markets into a profitable reselling business – in as little as 14 days. You can click here to sign up.
How much can I make? Rob made $42,000 as a side income (10-15 hours per week). When he put more time into it (20-35 hours per week) he made $133,000. You can see the more time you put into it, the more money you can make.
17. Become a Travel Agent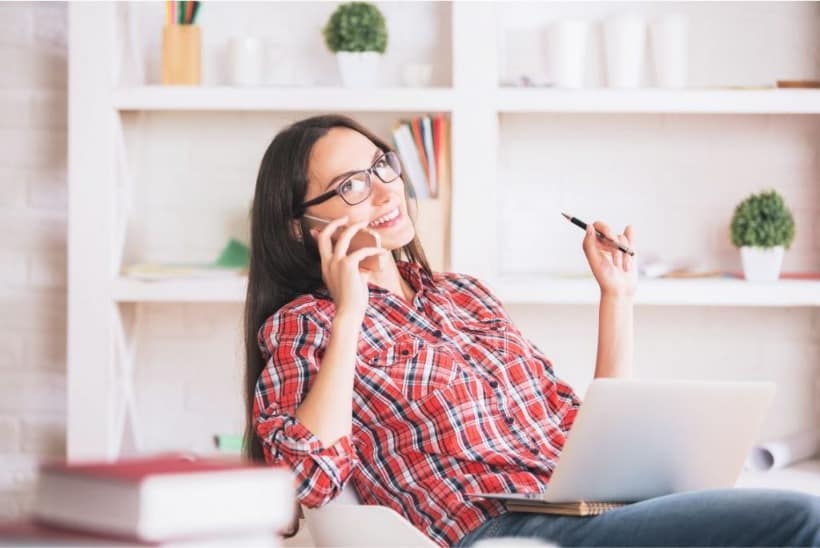 Do you love to travel? Enjoy helping people and want to work from home? Consider working as a Travel Agent.
How do I get started? You can either start your own business or work for an agency.
How much can I make? Glassdoor states the typical salary ranges from $29,000 to $58,000 a year, but it all depends on experience and number of clients.
18. Make Printables On Etsy
Do you consider yourself to be creative? Do you enjoy browsing Pinterest for ideas? If so, you could make a nice passive income with Printables on Etsy. The best part about printables is that you make a printable ONCE and can earn money from it FOREVER!
You will really want to niche down if you want to make money with printables.
How much can I make? You could easily make a passive income of $500-$1000 per month.
19. Interior Designer
Do you have those creative genes to decorate rooms and arrange furniture? Do you watch HGTV and think, I can do that, I want to do that?
How do I get started? To become an Interior Decorator (this is different from Interior Designer) I recommend starting a website, take quality photos of your work, ask friends and family if you can work for them at no charge to help add to your portfolio, once you've created a polished visualization of your work you can then start to charge for your service.
How much can I make? You can make anywhere from $50-$150 per hour as an Interior Decorator. Interior Designers can make six-figures or more.
20. Search Engine/Social Media Evaluator
Do you know what a Search Engine/Social Media Evaluator does? They basically rate social media ads and search engines results for relevancy.
This is a great job for moms because it does not require getting on the phone, you make your own schedule, and it does not require any training.
There are many pros to this job, and because of that, there may be lows in available work.
How do I get started? Apply to the only two companies I recommend:
1. Appen
2. Lionbridge
How much can I make? $12.50 – $14 per hour, this varies by company
21. In-Home Childcare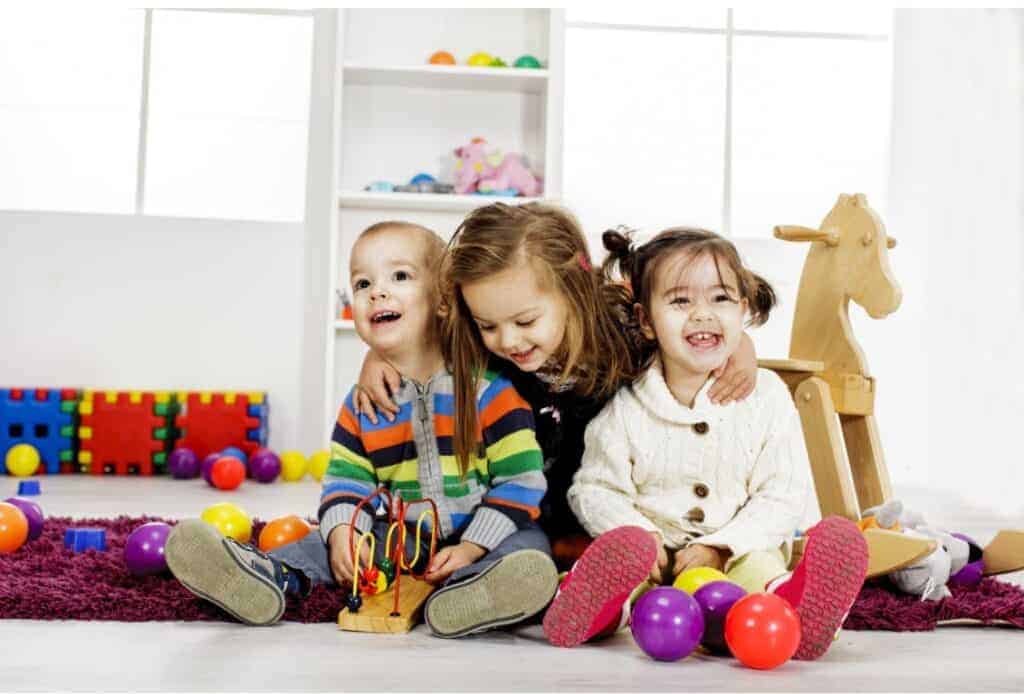 If you love children and have a passion for the opportunity to impact a young life, this is a great opportunity to work from home. You also get the added benefit of playtime and socialization with your kids.
How do I get started? You can check out Care.com and your local FB mom groups for opportunities to grow your business.
How much can I make? It really depends on where you live, but you could charge $30 a day which turns out to $600 per month (assuming its for 8 hours a day), while some daycares will charge $900 or more a month for one kid.
Feel free to raise your price and check the daycare costs in your area to stay competitive.
Tips: Make sure you add childcare endorsement to your home owner's insurance in case someone gets hurt and check your State regulations on the number of children you can care for without a license.
22. Photography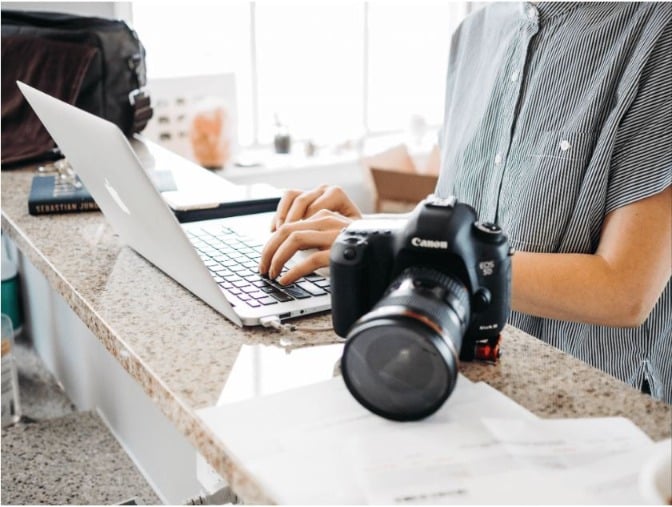 If you're the family photographer and love taking pictures, you should look into Photography as it is a great side income that could turn into something more.
We recently purchased the Canon EOS Rebel T6i Body, and takes AMAZING pictures (we literally has NO experience at ALL), also can purchased the Canon EF 50mm f/1.8 STM Lens which is a KEY component of taking quality photos.
It is an investment that can pay off significantly.
How do I get started? Start taking pictures of any and everything, take classes and learn photoshop to polish off your photos and add quality finishes.
Post your best work on your social media networks and start your online portfolio on 500px (it's Free!).
You can also:
Contact your local real estate agents and offer your services to take professional pictures of their new listings
License your photos through stock photography sites like iStock and Shutterstock
Submit images to The Sun Magazine
Offer your services for free to friends and family who want to take holiday, newborn, senior, weddings pictures, etc. If you do a good job, those same people could turn into paying customers
How much can I make?
Wedding Photography -$700 – $3,500+
Senior Portrait Photography – $100-$300 a session
Small local businesses – $25 – $200 per image
23. Customer Service
Customer service positions typically provide product or service information. It is a growing trend to hire customer service reps remotely.
You will be required to become well informed of the company that you will choose to work for and will need to be prepared to efficiently answer the questions that will come your way.
This is for the moms that have help or kids are in school during the day.
How do I get started? Normally these positions only require a High School diploma, but some companies want you to have previous customer service experience. Consider applying to the companies below.
How much can I make? The pay ranges from $10-$21 an hour per Glassdoor.com with a rating of 4/5 star rating or higher:
I also highly suggest checking out these job boards for an up-to-date list of available legitimate remote customer service positions such as Indeed, FlexJobs, and UpWork.
Bonus Tips!
Sign up for Research Studies – Up to $400 per study
You can make quick easy money by participating in research studies. Below are the best-paid companies to sign up for
Respondent – $50-$400
User Interviews – $50 – $100 per hour
Vindale Research – $10-$50 per day if you apply to multiple (you'll have more opportunities for this one) participants are on a first-come, first served basis so be quick to apply if you see a good one.
Take paid online surveys (Up to $50-$100 or more each month)
I never wanted to be that person to stay home and take surveys BUT when you need extra money, why not?
Share your opinion to help brands deliver better products and services and get paid in the form of gift cards or through PayPal. I recommend signing up for Survey Junkie, Swagbucks, and PrizeRebel.
The more Survey websites you sign up for, the more you'll earn.
Tip: Open a separate email account solely for surveys. You'll start to get inundated with emails and it will be more manageable in a different account.
Use Upwork
I have found many freelance projects on Upwork. I sift through the available work options to see which project suits me the best.
I only apply to the jobs I KNOW I can do well because after the project is over its important that I get a good review so I can continue to get more jobs.
I suggest the following when applying to jobs on Upwork:
Focus on the projects with only 5-10 proposals or less submitted (less competition)
Check that the client has the "blue verified payment check" before applying
When you see a job that fits you, apply for it immediately!
If you live in the U.S., make sure to check "U.S. Only."
If you are pitching your first job, try to offer your services for free for one week to ease the client's mind since you have no references or reviews. If the client likes you move on with the "paid service" the following week. That's how I won my first job, and the client still paid me for my first week.
For a full list of freelance services you can provide on Upwork click here.
Get Paid to Test Apps and Websites
Companies need feedback on the user experience of their websites, and they'll pay you to get it. This is a fast and easy way to make money online.
Here are two reputable companies to sign up for:
Get FREE Oil Changes, Car Repairs & Food as a Secret Shopper
I recently had a GREAT experience as a secret shopper at a restaurant with my family where I had to rate the food, staff, and cleanliness of the restaurant.
They actually required that I order coffee, two entrees, and Pie! I'm like, okay :-).
I did the survey on my phone while I was there so I wouldn't forget anything. I took a picture of my receipt and they reimbursed me!
A full brunch for my family and I for FREE! They have way more opportunities for oil changes and car repairs which is AMAZING!
I'll do this any day of the week. You can sign up here and see what opportunities are available in your area.
I'd love it if you used my referral id as the person who recommended you, it's IN35543.
Earn $75 or more as an UpVoice Panelist
Get paid for the time you spend on Facebook, Instagram, Amazon, YouTube and more.
it's literally one of the easiest ways to make money online. Currently only applicable to candidates in the United States.
---
Did you see any jobs that may work for you? If not, check out FlexJobs. With FlexJobs, you can access hand-screened remote, part-time, freelance, and flexible jobs—quick and easy! Use my code FLEXLIFE for 30% off.
The normal fee each month would be $14.95 a month but it's less using my code. I'm not a fan of paying to find work but I get they have to get compensated somehow for hand-screening each job they post.
Once you find a job you can cancel and if you don't think it's worth it, you can request a refund…so there's no real risk.
Final Thoughts
Thanks for reading! I hope at least one of these stay at home mom jobs will work for you and you can begin to experience the best of both worlds, to raise your kids and make money.