Trump is reportedly pushing forward with his plan to create a new 'Patriot Party'
Donald Trump is reportedly moving forward with his plans to create a 'Patriot Party' to put pressure on Republicans who oppose him and attempt to head off conviction in his second Senate impeachment trial.
Trump has told people that the third-party threat gives him leverage to prevent Republican senators from voting to convict him during the Senate trial next month, people in his orbit told the Washington Post.
Since President Joe Biden took office, Trump has been ensconced at Mar-a-Lago, remaining publicly cryptic about his plans except to tell a reporter on Friday: 'We'll do something, but not just yet.'
But behind closed doors, Trump is already drafting an enemies list of Republicans who opposed his baseless claims of election fraud, instructing aids to prepare primary challenges against them, sources told the Post.
The list is said to include the House's number three Republican, Rep. Liz Cheney of Wyoming, who broke party ranks and voted to impeach Trump over his role in the January 6 Capitol riot. Rep. Tom Rice, a South Carolina Republican, is on the list for the same reason.
Georgia Governor Brian Kemp is also reportedly on the list after provoking Trump's fury for refusing to back his challenge to the state's election results, which were certified for Biden.
Senator Lisa Murkowski, an Alaska Republican who has signaled that she is open to voting to convict Trump, is also said to be a Patriot Party primary target. Kemp and Murkowski are both up for re-election in 2022.
Trump advisers say they plan to recruit opposing primary candidates and commission polling as soon as next week in districts of targeted lawmakers.
To fund his splinter party, Trump has more than $70 million in campaign cash on hand, the sources said.
Though the Trump campaign was essentially tapped out on Election Day, the campaign and several allied groups raised $207 million between November 3 and November 23, fundraising on his push to challenged the election results.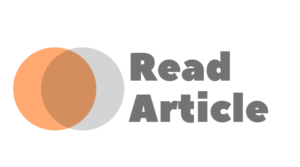 Source: dailymail.co.uk
We are sorry that this post was not useful for you!
Let us improve this post!
Tell us how we can improve this post?