The sketches on the dress were made by art students!
Many claims have appeared on social media such as: "The dress Melania Trump wore during Fourth of July celebrations featured drawings by various victims of child sex trafficking." – totally false statement!
The sketches on the dress were made by art students in a class, not by victims of sex trafficking.
On July 3, during a visit to Mount Rushmore to commemorate the Fourth of July, First Lady Melania Trump wore a white dress with black lines, black shoes and a black belt. Social media users criticized both the appearance and the price of the garment, which cost $3,840.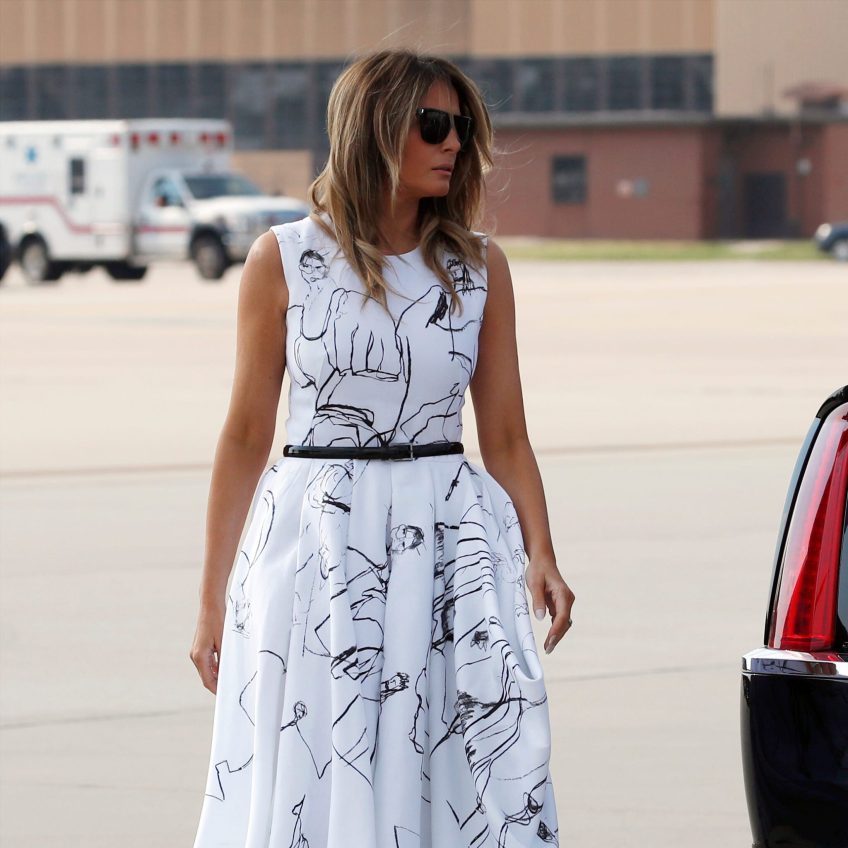 Others claimed the dress featured drawings from sex trafficking victims. "The media mocked First Lady Melania's dress," read one Facebook post with more than 8 million views. "They said it looked like childish scribbles. Little did they know, they were the drawings of several young victims of sex trafficking who tried to explain their pain through pictures." But posts like this are not correct – the dress actually shows sketches of "dancing girls" made by design students from the British art school Central Saint Martins.
The students worked with Julie Verhoeven, a fashion illustrator, during a class at the Alexander McQueen flagship store in London. In early May, Paper magazine published a story explaining that the sketches of dancers were first made on sheets. "Afterwards, Creative Director Sarah Burton enlisted the entire McQueen staff to hand-embroider and stitch over the sketches of a single ivory linen dress," the story reads.
Source: abc7news.com