Five Republican senators vote against motion that impeachment against Trump is unconstitutional
WASHINGTON – Five Republican Senators sided with their Democratic colleagues on Tuesday to reject the idea that former President Donald Trump's historic second impeachment trial was unconstitutional, effectively ending an effort to have the trial thrown out. 
Sen. Rand Paul, R-Ky., made a motion that the impeachment trial against Trump is unconstitutional in the Senate, arguing that Trump couldn't be tried as a private citizen.
The motion was rejected by a 55-45 vote, which suggests a lack of support for convicting Trump on the charge of inciting insurrection. Essentially, 45 Senators voted that the trial was unconstitutional, signaling they're likely to vote against conviction.
Trump was impeached by the House on Jan. 13 on one article of incitement in connection with the deadly riot that saw his supporters storm the Capitol Building on Jan. 6. Ten House Republicans voted yes.
The trial of Trump's second impeachment, a fi for a president, will begin as scheduled the week of Feb. 8.
Republican Sens. Mitt Romney of Utah, Susan Collins of Maine, Lisa Murkowski of Alaska, Ben Sasse of Nebraska and Pat Toomey of Pennsylvania joined Senate Democrats in killing Paul's motion.
All have publicly remained uncommitted on whether they would vote to convict but all have been critical of Trump in the wake of the riot.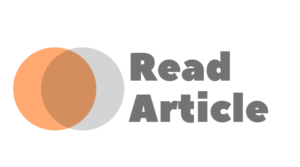 Source: usatoday.com
We are sorry that this post was not useful for you!
Let us improve this post!
Tell us how we can improve this post?