Bernie Ecclestone : "Vettel will prove doubters wrong"
Bernie Ecclestone and Sebastian Vettel share very good relationship, The German is in constant touch with the Ex-Formula 1 owner for good reasons. Bernie revealed that he "put pressure on" Racing Point team owner Lawrence Stroll to sign Sebastian Vettel for 2021 and he also feels that, "Vettel will prove his doubters wrong next season".
Vettel was on the verge of quitting Formula 1 at the end of 2020 season After being told by Ferrari & Binotto that they would no longer require his services once the 2020 season concluded.
With title contenders Red Bull & Mercedes opted to stick with their current Driver line-up, Vettel options for 2021 season were thin on the ground but he has been able to find a new challenge in leading the soon-to-be rebranded Racing Point team into a new chapter when they become Aston Martin.
Stroll ultimately decided to pay up on Sergio Perez's current deal in order to make room for Vettel and the four-time World Champion's good friend Ecclestone told German outlet Sport1, that he did put in a good word for him.
"We talk on the phone a lot, I listen to him and then give him my assessment of things. I have also helped him make the deal with Aston Martin work.
"I really put pressure on team owner Lawrence Stroll to take Sebastian. I told him how good Sebastian was still and that in the end it would be a win-win situation for everyone if the deal went through. I think my arguments helped convince him."
Bernie on Vettel's on-track struggles
The Brit was asked about Vettel's on-track struggles in the ongoing season compared to his team mate. Ecclestone suspects that there is something going on behind the scenes at Ferrari as he still feels Vettel has the quality and experience to be better than what his results are showing. He also thinks that Vettel will prove the doubters wrong when he gets his fresh start at Aston Martin.
"Leclerc is certainly a huge talent. But so was Sebastian Vettel, still is. And he has more experience. So he should actually be in the lead. But since he isn't, there must be other reasons. Ferrari has always been a rather opaque team, where domestic politics has always played a major role. Actually, it was only at the time of Michael Schumacher that everyone was pulling in the same direction.
"Fortunately Sebastian Vettel has a new challenge next year at Aston Martin. There he will give the answer to the doubters who no longer believe in his abilities this year."
Sebastian Vettel fans want him to get back to his Red Bull era form with Aston Martin from 2021 season. Like Bernie, so many Vettel fans across the World believing that the four-time World Champion will prove Ferrari & his doubters wrong.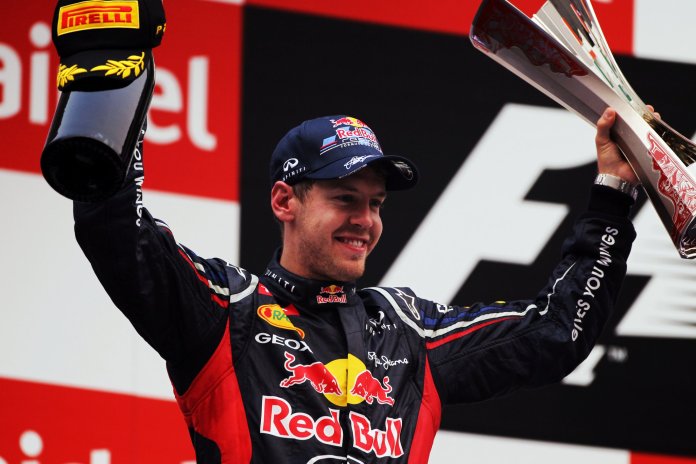 Source: gpblog.com gpfans.com bleachersnews.com